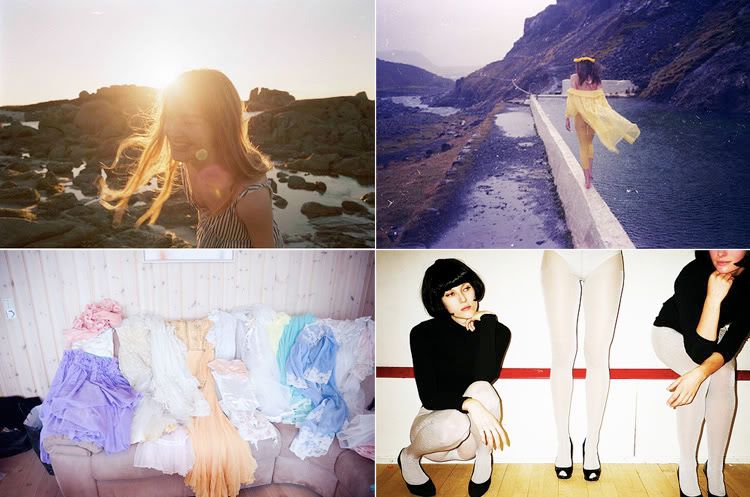 I came across Saga Sig (top image) today while I was browsing the nominee's for Dazed's Blog Awards and I totally love the style of her shoots, they show incredible flair and similarity to a painting. I was also totally surprised to find she is currently still a student studying in London, yet has already done work for mags like ELLE, Marie-Claire and Glamour and online editorials for Dazed as well as featuring on Facehunter. As a fellow student that is a pretty mean feat to beat!
Check out her blog where she posts her shoots, inspiration and personal images...
THE NEVER ENDING STORY
.
images: the_coveted
.