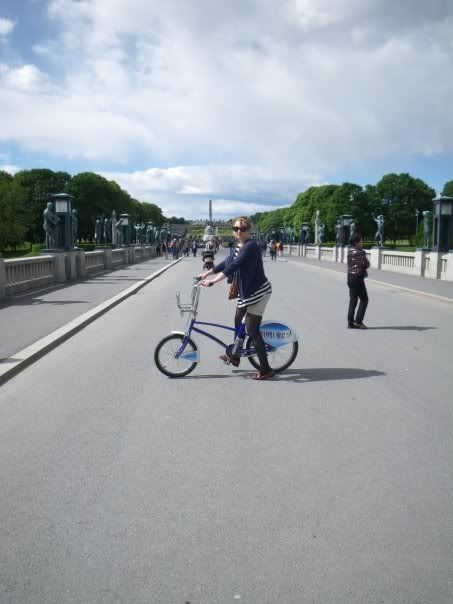 Tonight in a moment of boredom (some might say madness) me and Holly (posing above)decided to go for a bike ride, but as i don't own a bike anymore i got to ride on the old dutch beauty with fixed gears and a basket on the front. Now I'm not usually one for knocking out bike techno talk but it was actually the sweetest ride ever, and now I want one to call my very own (as i was riding Sandra's).
Nothing like a peddle on a sweet summer's evening...!
Tuesday we're going strawberry picking....yum...i havn't been since i was about 5 so i am tres excited EEEEK!