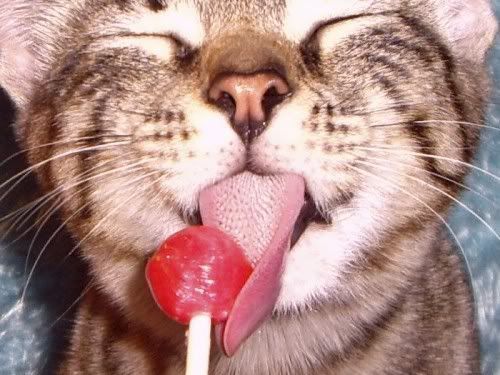 AAAAHHHHHH I got my first internship today!!!!!!!!! I'm so excited I felt all giddy when I found out, I'm literally on cloud 9.
I'll be working with a creative agency called
Shop
, based in Nottingham and I'll be mainly concentrating on marketing the
Regenerate
fashion brand and creating PR materials for Shop. I'm so eager to learn all there is to know about the industry that I just can't wait to start, which is good as I've already been given my first research task. EEEK!
I am the cat that got the chuppa chup!
weheartit.